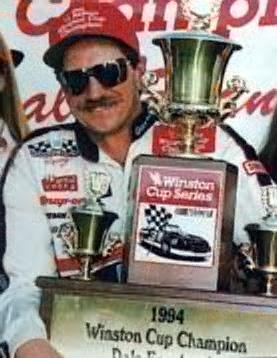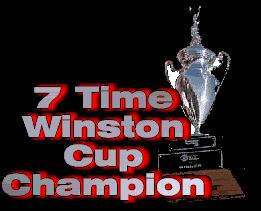 On October 23, 1994 at the conclusion of the AC Delco 500 at the North Carolina Speedway in Rockingham Dale Earnhardt was declared the 1994 Winston Cup Champion. This was the first time since 1987 that the Cup had been awarded before the season finale. This Winston Cup title tied Dale Earnhardt with Richard Petty for the number of Winston Cup Championships won.
This was a season of unbelievable highs and lows.
"Winning the (7th) NASCAR Winston Cup took us to the highest level imaginable, particularly winning it as early in the season as we did."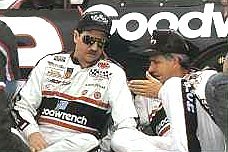 Dale Earnhardt & Neil Bonnett
"But losing my best friend, Neil Bonnett, right at the beginning of the season also made this year one of the most difficult I've ever been through. Last year, when we lost Davey Allison and Alan Kulwicki all of us in the sport suffered a lot. But with Neil being gone, this year was even harder for me, my team and my family, not to mention Neil's family." - Dale Earnhardt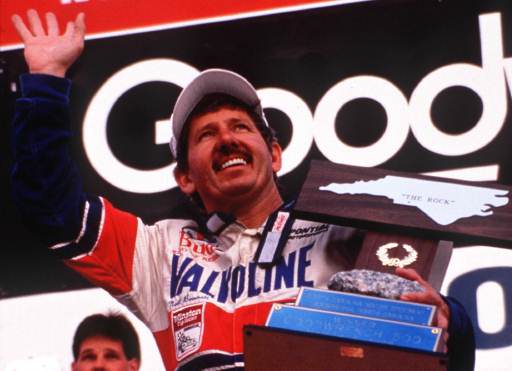 Neil Bonnett 1946 - 1994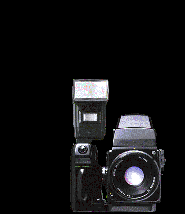 Click on the Camera to continue

| Home | The Intimidator |
| Contact Us/Guest Book |
|