Dale Earnhardt Jr
Photo Gallery Page 3
In the words of Winston Cup driver, Kyle Petty, while commentating for ESPN during the Richmond Autolite 250,
"Thinking about having to look at that 3 car for another thirty years is depressing.
I am thinking about retiring now."
(Kyle made this comment in regards to some Busch drivers moving up to Winston Cup in the near future)
Well Kyle......We are LOOKIN' FORWARD TO IT!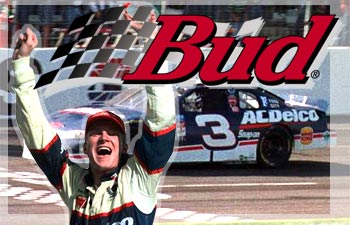 Dale Earnhardt Jr and DEI Racing on September 21, 1998 announced a limited 5 race schedule for the 1999 season in a Winston Cup car and a five year sponsorship deal
with Budweiser beginning in the year 2000 for Winston Cup.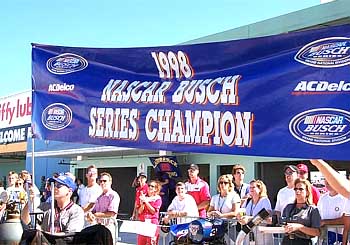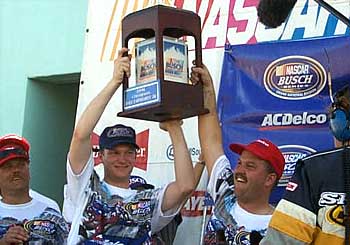 Dale Earnhardt Jr
1998 NASCAR Busch Series Grand National Division Champion
November 15, 1998

Champion Son And One Proud Dad

Dale Earnhardt Jr in his first full season of Busch Series Competition wins the Championship
There will be many more!
Return to Page One
Return to Page Two
Return to Photo Gallery Main Page

| Home | The Intimidator |
| Contact Us/Guest Book |