Bristol Racin' Pictures
BRISTOL MOTOR SPEEDWAY
Saturday - August 22, 1998
Here's a couple pictures of us at Bristol.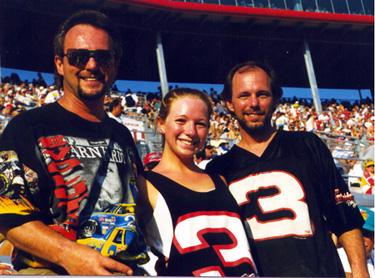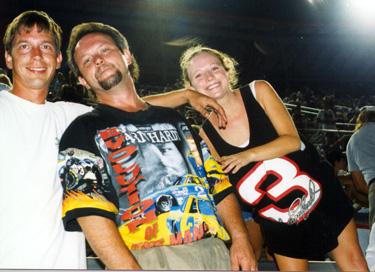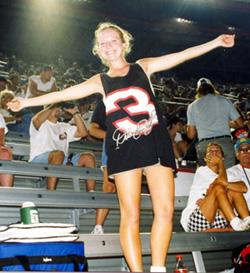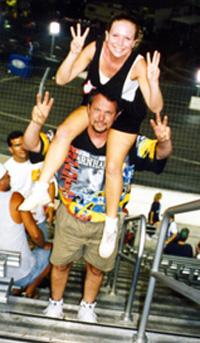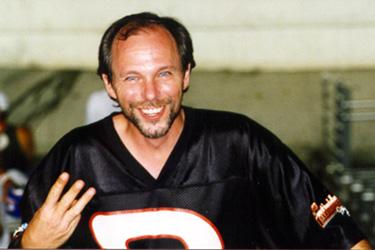 top left: my brother david, angela and me. top right: wes king, david and angela
center: angela and her uncle david. bottom: me
Yep, now you know it! We are the CRAZY fans and we love Racin'.
And we are die-hard Dale Earnhardt fans!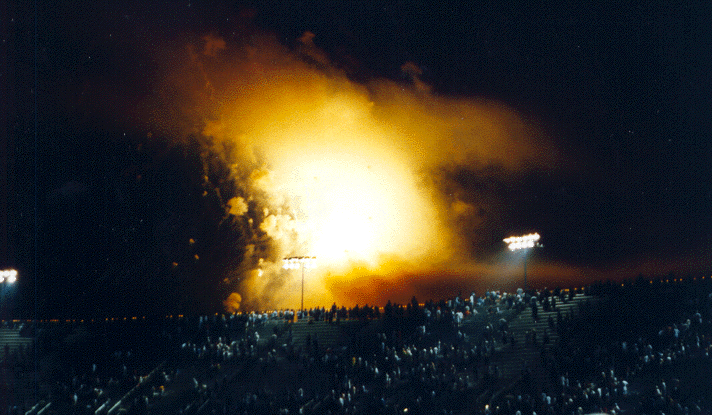 Bristol Fireworks! After the Race.

Note: All pictures on these Bristol Photo Gallery Pages were taken by me with a Nikon F-601 35mm camera with a 35-135mm zoom lens. All pictures were taken from our seats in the Grandstands.
We had a great time at Bristol and plan to make the night race an Annual Pilgrimage! If you ever get a chance to go, DO IT!
Hope you enjoyed these. If you did, please sign the guest book and tell us about it!
Or Heck, you could just email us

!
Click on the white glove

to go back
to the previous Bristol Page
or click on the image below to take you to our home page.
Return to Photo Gallery Main Page

| Home | The Intimidator |
| Contact Us/Guest Book
|